NEW Crunchy Taco Salad!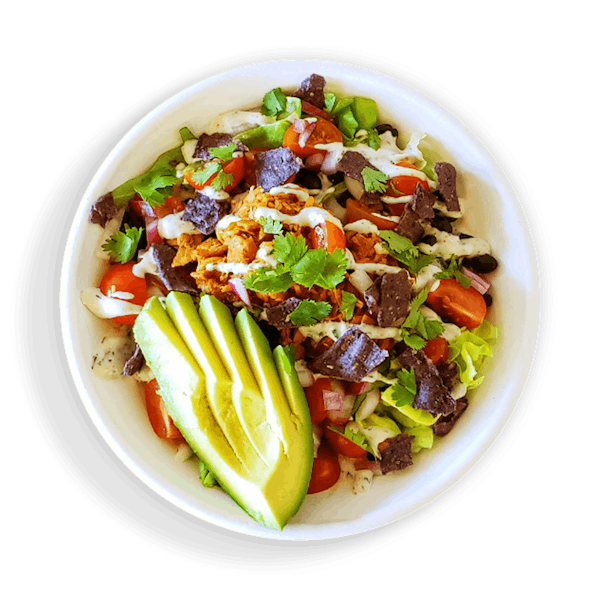 Our latest and greatest is a tasty, crunchy, plant-based TACO SALAD made with our FAN FAVE Jackfruit Carnitas. It's also stacked high with Organic Blue Corn Chip Crumbles, Butter Lettuce, Black Beans, Avocado, Cherry Tomato, Red Onion and drizzled with our house-made Garlicky 'Ranch'. [available in Sherman Oaks only]
VEGAN + GLUTEN FREE + DAIRY FREE + SPICY
Stop by and try it today.